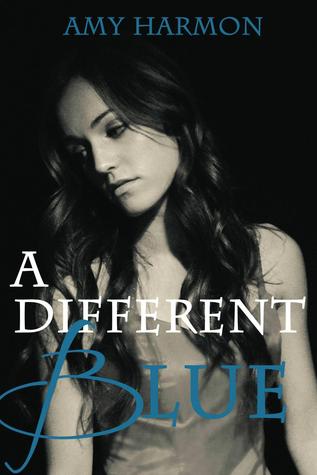 A Different Blue
by Amy Harmon


4 of 5 stars
Blue Echohawk doesn't know who she is. She doesn't know her real name or when she was born. Abandoned at two and raised by a drifter, she didn't attend school until she was ten years old. At nineteen, when most kids her age are attending college or moving on with life, she is just a senior in high school. With no mother, no father, no faith, and no future, Blue Echohawk is a difficult student, to say the least. Tough, hard and overtly sexy, she is the complete opposite of the young British teacher who decides he is up for the challenge, and takes the troublemaker under his wing.

This is the story of a nobody who becomes somebody. It is the story of an unlikely friendship, where hope fosters healing and redemption becomes love. But falling in love can be hard when you don't know who you are. Falling in love with someone who knows exactly who they are and exactly why they can't love you back might be impossible.
Main Characters
Blue Echohawk: Long black hair, blue eyes. Skilled at wood sculpting, raised by a drifter from the age of 2. Kind but troubled.
Review
A very moving and powerful story about a very strong young woman on a path of self-discovery. Blue isn't your everyday heroine, in fact, I can't think of another that has as much depth and as many unique qualities. She had a hard life but in a way it was also very rich, thanks to Jimmy.
When we first meet Blue, she has a chip on her shoulder. Obviously it is covering her sadness and isolation.
"You're wrong about one thing, though. Girls like me notice guys like you. We just don't think we deserve them."
Nearly all of the characters have a shocking amount of depth and personality. I found I was just as invested in the supporting characters as I was in the two main characters.
Blue's journey is not simply about facing her past, she also has to fight through her present and face her future.
Once upon a time there was a little blackbird, pushed out of the nest, unwanted.
The story is told about the present but flashes back to the past as we learn more about the life of Blue.
This is one of those rare books that you will want to read over and over again.
Book Info
Goodreads | Amazon | Barnes & Noble
Length: 322 pages
Price: $4.95 on Amazon